Tag Line
Taking the Cello on a Joy Ride
Short Copy
Helen Gillet is a singer-songwriter and surrealist-archeologist exploring synthesized sounds, texture, and rhythm using an acoustic cello.  For someone with her varied background, New Orleans, with its mix of cultures and musics, seemed like a natural place to call home.  She was born in Belgium, raised in Singapore from the ages of 2 to 11, and routinely shuttled between the homelands of her Belgian father and American mother.  Over the years — working in New Orleans with musicians of all stripes, from avant-garde jazz and classical to pop and funk — Gillet has developed a singular polyglot style. The core of her work is solo performance with live looping, layering cello parts and vocal lines. Rhythmic figures emerge with bowed or plucked ostinatos or a variety of rubbing and slapping on the body of the cello, then enhanced with melodies played or sung in her haunting alto. Her mixed musical vocabulary is commensurate with her disparate travels — French chanson of the 1940s, Belgian folk tunes sung in Walloon, a mix of rock and punk from the likes of PJ Harvey and X-Ray Spex, and her own affecting originals, like audience favorite "Julien," sung in a mix of French and English. Gillet's solo performance is known for its enigmatic quality as she fabricates each song with innovative use of the cello and true mastery of live looping technology.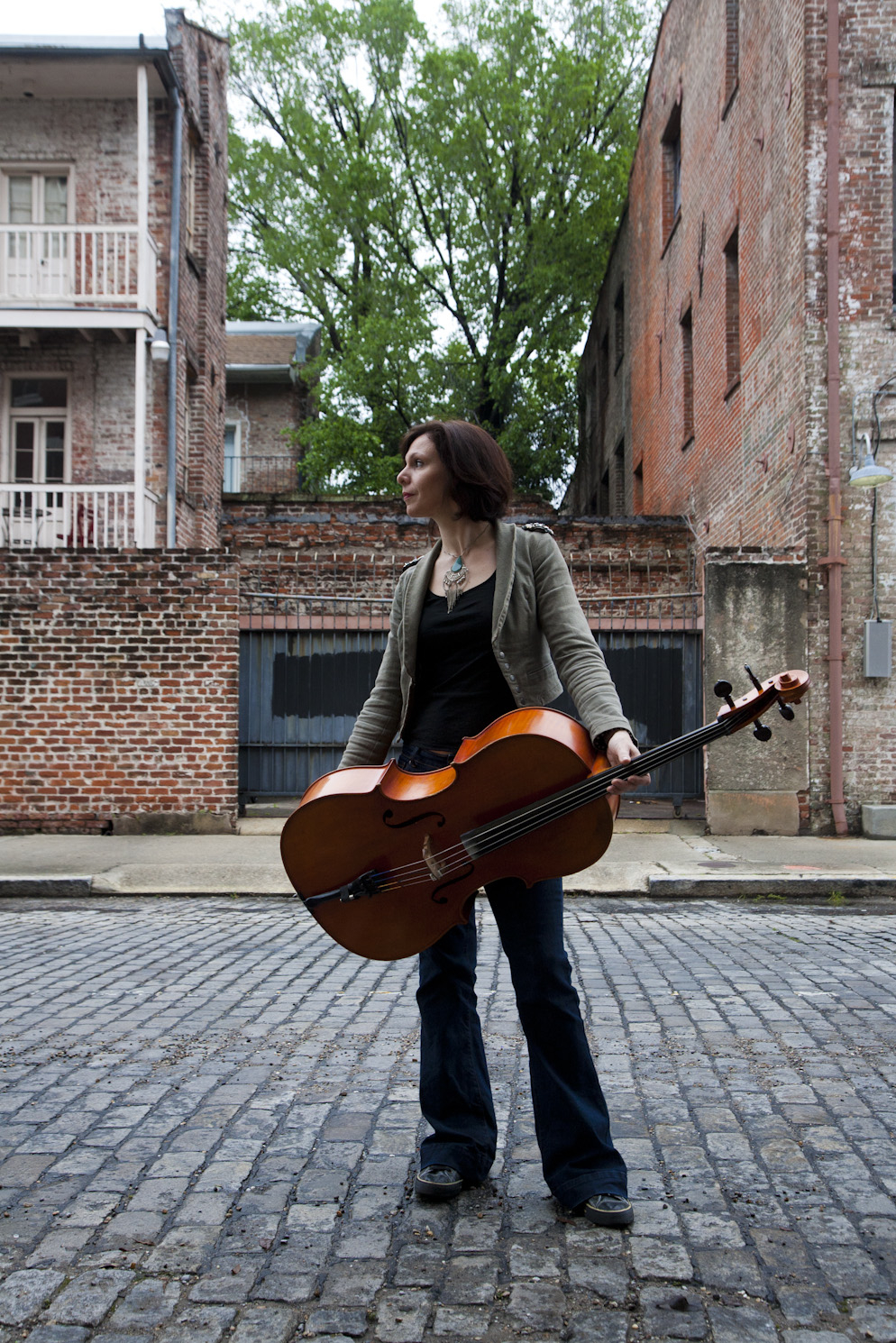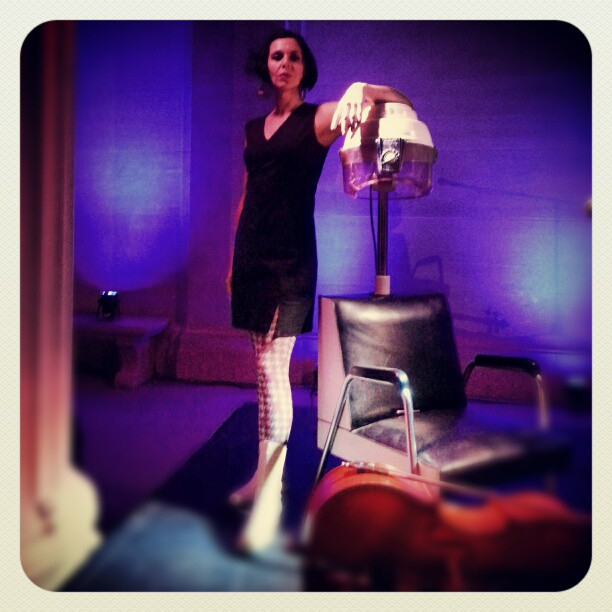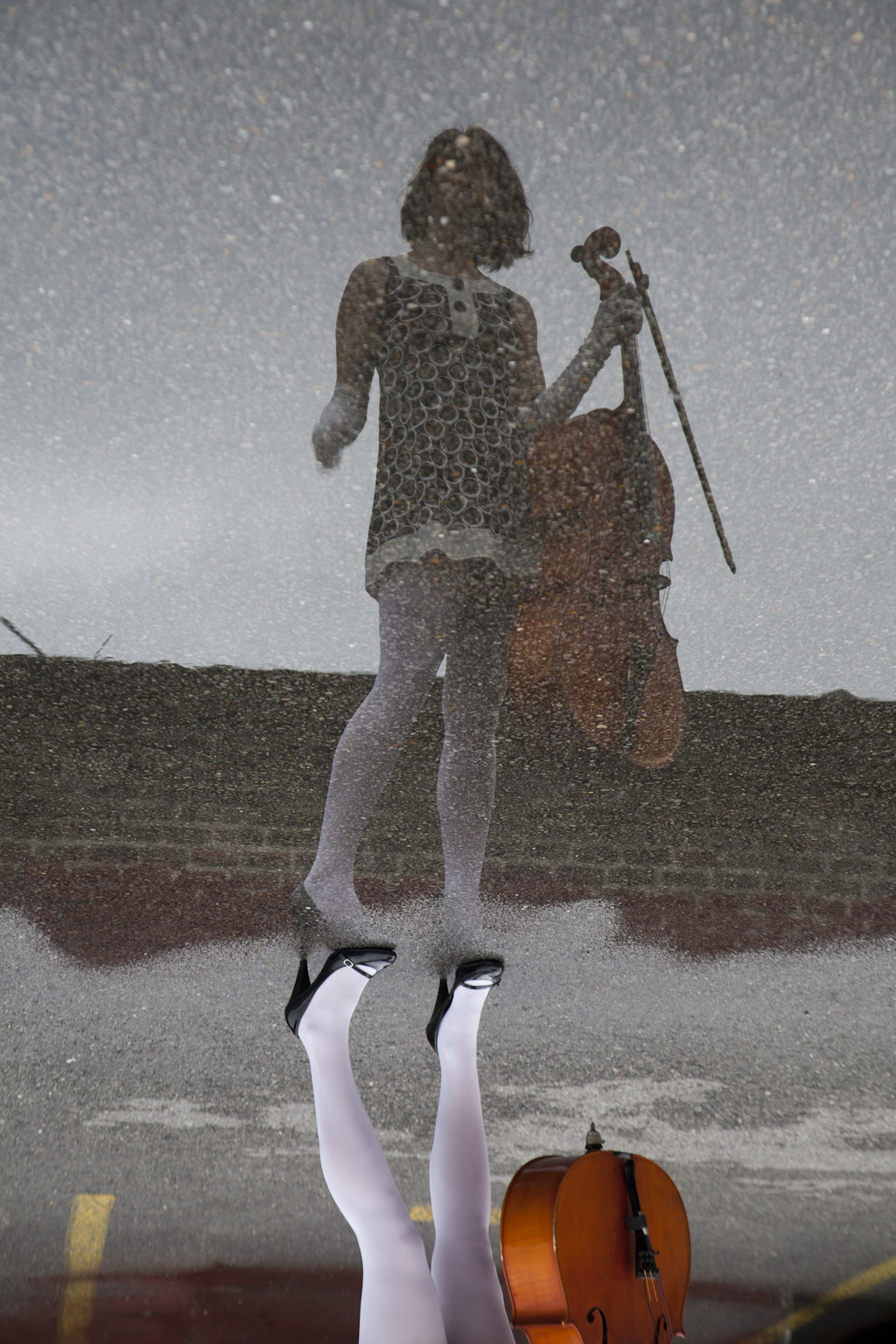 Long Copy
Cellist, singer, composer and improviser, Helen Gillet grew up in a musical household.  Her father's Belgian family often sang songs around several guitars or a piano, her father improvised medleys of classical and jazz on the piano while her mother played classical clarinet and piano.   Gillet was born in Belgium but raised in Singapore, Chicago and Wisconsin before landing in her adopted home of New Orleans in 2002.  Gillet has a Bachelor's Degree in both Music & Anthropology and a Master's Degree in Music (Beloit College '00, Loyola University New Orleans '04).  Her training as an improviser began with North Indian Hindustani cellist Nancy Lesh in 1998, launching her into the worlds of free improvisation, jazz, funk, rock and song writing.  She has a deep love for French Chansons and the work of Belgian poet Julos Beaucarne.  Gillet has performed at a wide array of venues all over the world including New Orleans Jazz and Heritage Festival, Festival International (Lafayette, LA), Voodoo Festival, Copenhagen Jazz Festival and Hindsgavl Festival in Denmark, Nikodemuskirche Festival in Berlin, Mirano Oltre Festival in Italy, the Kennedy Center Center in Washington D.C. and MONA Mofo festival in Hobart, Tasmania and Darwin Music Festival in Australia, and her recent performance at the Lincoln Center in July of 2019.
Helen Gillet is a sought after recording artist, performer and composer in New Orleans.  She has recorded on projects by musicians Wardell Querzergue, Arcade Fire, Kid Koala, Fermin, Cassandra Wilson, Dr. John, Marianne Faithful, Harold Brown, Danny Brilliant, Bill Summers… Her original score work to Katrina & Beyond and Living with Water plays above Fats Domino's wrecked piano as part of a permanent exhibit at the Louisiana State Museum. Helen Gillet is currently featured in the Jazz exhibit at the Old US Mint in New Orleans. 
 She has recorded and composed music for feature-length and short documentary films.  In the fall of 2018 she toured across the US and Canada with Iron & Wine.
Helen Gillet is a self-made artist, having produced and put out her own recordings since 2009.  Her two albums of French Chansons called: Newton Circus (2009) and Dusk in Wallonia (2015), as well as her progressive Jazz Trio, Running of the Bells (2011) w/ drummer Doug Garrison (Alex Chilton, Iguanas) and Tim Green (Cool and the Gang, Peter Gabriel) were recorded with engineer Mark Bingham in Lafayette and New Orleans, LA.  Her Improvised duo album w/ bassist James Singleton (James Booker, Astral Project): Ferdinand (2013) and her latest jazz project Tephra Sound: Horizon (2017) featuring drummer Nikki Glaspie (Beyoncé, Parliament Funkadelic) were recorded by engineer Andrew "Goat" Gilchrist in New Orleans.  Her self-entitled debut solo album, came out in 2012, followed by Bangkok Silver (2015), both recorded by engineer Chad Meise in Kansas City, MO.  The Wind Shakes the Trees - LP (2016), and Helkiase, inspired by Notre Dame à la Rose Hospital in Lessines, Belgium are both live albums recorded at the Antieau Gallery and the House of 1000HZ in New Orleans.
Helkiase features Gillet's songs: "Slow Drag Pavageau" a tribute to New Orleans' bassist and instrument maker Alcide Pavageau and "Vautour," a song commissioned by Israeli artist Naama Tsabar in 2017.  In addition to singing and playing cello w/ live loops, Gillet also uses Moog synthesizer, Steiner Electronic Valve Instrument, a 7'' single of a 1940's speech by General de Gaule, and a TR-9 Roland drum machine.
in 2019-2020 Helen Gillet will be performing shows in New Orleans, touring to support her solo work and collaboarting with improvising musicians worldwide.  She is currently composing and for a new solo album and an extensive tribute to Belgian poet, humanist and musician Julos Beaucarne is in the works.